Katie Williams
Personal Trainer, Nutritionist & Mentor
"Don't wish for a good body, work for it"
Hi.
I'm Katie.
Your personal trainer
in Stoke-On-Trent
Whether you're wanting to look great for that upcoming holiday or wedding, or you need the extra push to stay on top of your current fitness routine, or if you have no idea where to start when it comes to getting fit; I can help you.
Each one hour session is tailored to your own needs and abilities, whilst being challenging, varied and most importantly enjoyable.
We'll work together to set achievable health and fitness goals and I'll provide you with the personalised advice, motivation, encouragement and support needed to reach them.
Because when it comes to getting in shape and living a healthy lifestyle that you can stick to, I know what works.
My services focus on improving your health and fitness, and on getting you real results.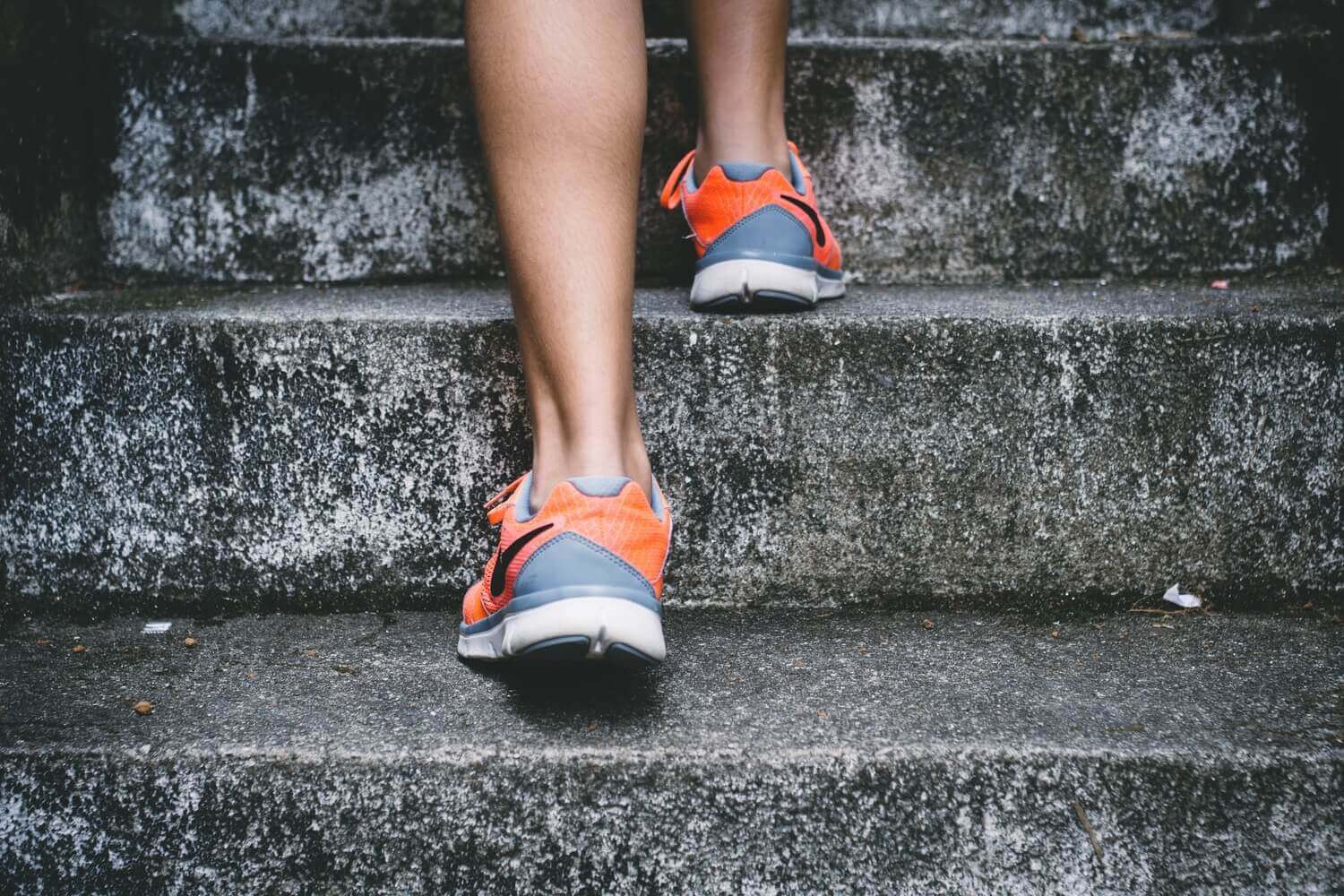 Training
Sessions will be individual, varied and challenging but always enjoyable and leave you looking forward to our next appointment together.
I'll provide you with motivation and encouragement, ensure safe and proper technique, and the necessary exercises and training intensity to get the most out of each session and help you on your way to getting the results you want.
All personal training packages of 5+ sessions include a personalised home or gym-based exercise programme, body composition measurements and results tracking with (optional) progress photos.
Strength and conditioning
Building muscle
Core strength and stability training
Endurance training
Functional equipment and circuit based training
And more...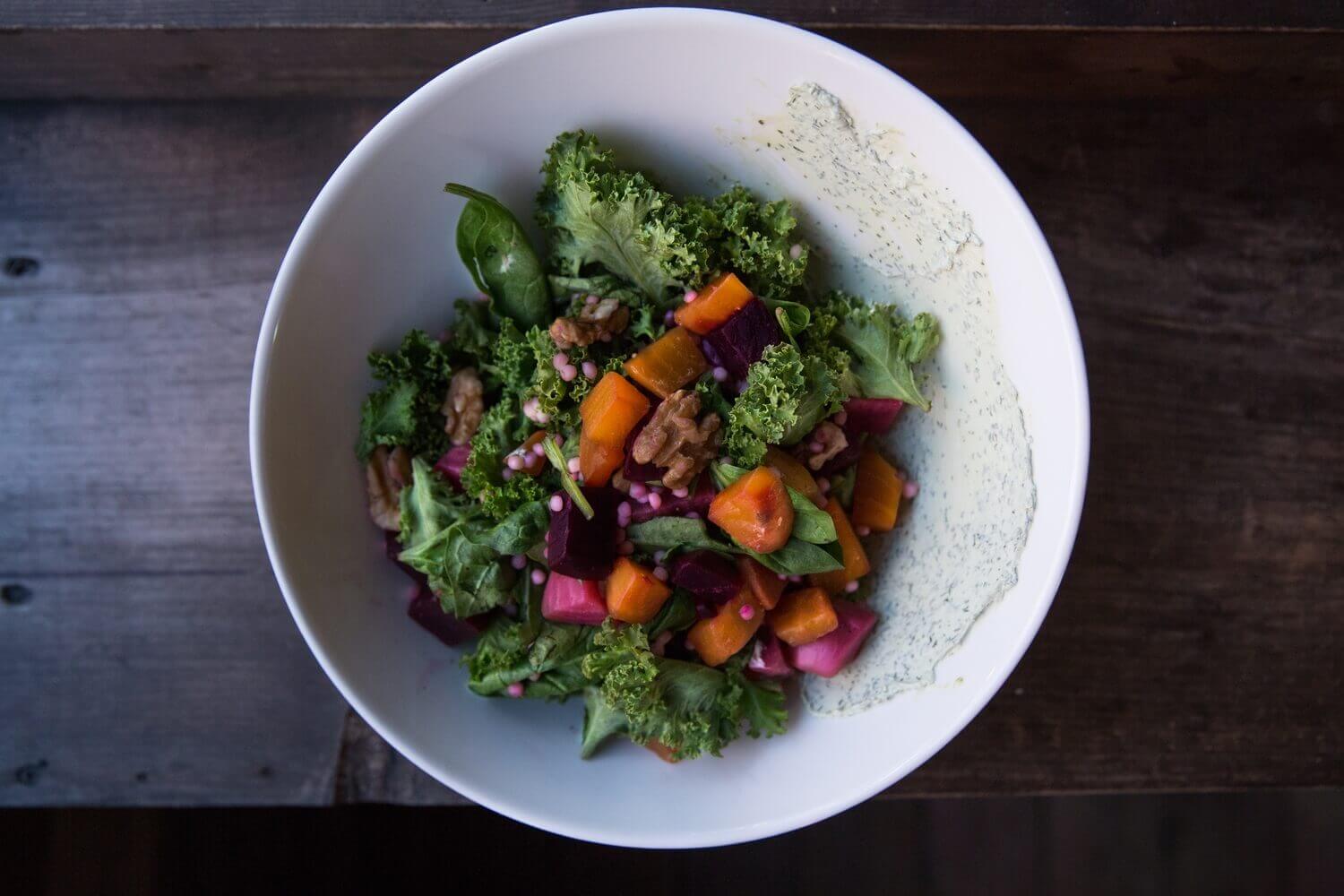 Nutrition
What you eat and drink plays a huge part in how you look and how you feel. I believe that food should be enjoyable and fit your lifestyle while making you feel energised, happy and healthy.
But I also know that it can be hard to plan healthy meals and stick to eating them when things like holidays, kids, travel, parties, work and/or dietary restrictions get in the way.
My next-level nutrition support programme is designed to help you with that.
Any eating plans or nutrition advice I give is personalised to you and built around the foods that you enjoy in the quantities needed to reach your goals.
I don't believe in overly restrictive diets or 'quick fixes' but in teaching a flexible, mindful approach to eating that you can enjoy and sustain for life.
Personal Training Pricing
Individuals
£35

per session

£30 per session if 5 or more sessions bought in advance
Couples
£45

per session

£40 per session if 5 or more sessions bought in advance
3 or 4 People
£15

per session

£15 per person, per session
Next-level Nutrition Support
£75
Can be bought alone or as an 'add on' to the personal training sessions and packages above.
A customised 7-day meal plan, with recipes for 3 meals a day + snacks that are personalised to you and the foods that you enjoy, built around your lifestyle and schedule.
A PDF version of my Train With Katie recipe book (25+ recipes for breakfast, lunch, dinner, and snacks).
The daily calorie and macro nutrient (carbohydrate/fat and protein) targets you need to aim for in order to reach your body composition and fitness goals.
Weekly check ins with me via email or text where you can ask any questions that you may have for up to 5 weeks following the receipt of your meal plan.
Reviews
Here's what my personal training clients have said about me so far (these are all genuine reviews from clients in the Stoke-On-Trent area):

Dan
31 years old
I have been having weekly personal training sessions with Katie for approx 3 months now and can definitely feel and see the benefits already.
Katie has personally tailored work outs to benefit me around my mountain biking and upcoming races. Katie is very friendly and professional and every session is challenging and always fun. Katie's been great with providing me work out plans for me to do in my own time and very knowledgable with nutrition and showing me different exercises and stretching techniques that I wouldn't have known otherwise.
I'm loving the sessions and will continue to have them for the forseable future. My performance on the bike has increased and I'm feeling fitter and healthier in myself. I can't recommend Katie enough.

Michaela
45 years old
Since working with Katie, this is the first time I have ever enjoyed training.
Time passes quickly and the sessions are varied. We have tried several types of work out sessions and Katie is always keen for feedback to make the sessions personally tailored to what I like and what I need to achieve my personal goals.
I have really enjoyed the weight sessions, and Katie has built up my confidence to believe I can lift weights, as well as increasing my strength and muscle.
Katie provides a rounded service, looking at nutrition as well as exercise.
If I follow Katie's help and advice with the nutrition side of things, it helps achieve my goals quicker.
Katie offers the use of an app to log your exercise and nutrition, and goals, which really helps motivate me.
I'm definitely seeing a difference in my fitness levels, and am more toned and energised, which is exactly what I wanted. The best bit is that my family and friends are also noticing the difference.
I would have no problem in recommending Katie as a personal trainer.

John
63 years old
Katie is a very knowledgeable, keen, energetic, personal trainer. She is very professional and always makes time to discuss all aspects of fitness training. She is a great motivator backed up by a lot of experience and qualifications. She assesses current fitness and sets up a program to meet the client's goal, be it weight loss, general or specific fitness or strength training I would have no hesitation in recommending her to anyone, young or old, male or female, fit or unfit.
I have been attending the functional training sessions led by Katie at the leisure centre for 18 months and have recently engaged her as my personal trainer. Katie covers nutrition, specific 1hr workout sessions and gives me a program of exercises to be completed in the gym aimed at meeting my goal which in my case is to lose fat and build muscle.
Katie has provided my with a computer application (MY PT) which enables us both to set workouts and nutrition plans and monitor progress. The app also allows me to capture what I am eating and drinking and see calories, fat level, sugar etc. This is a good way of keeping an eye on eating habits.
I fully recommend her.

Julie
36 years old
I've been working with Katie since April 2016, I have 2 sessions a week and I've seen some fantastic results in that time. I have never felt stronger and healthier than I do now.
Katie's easy going, friendly personality creates a relaxed, comfortable atmosphere in every session. She makes each workout challenging, creative and most importantly, Fun! She's motivated me to push myself past limits I never thought I could achieve. I've got more energy, I've gained in confidence, got new muscles and a more toned body than I've ever had before.
When I first started out I thought weightlifting was not for me, but how wrong was I, I really enjoy weightlifting and pushing myself to my limits and I enjoy the hit sessions too. I've even completed a 500 kettlebell swing challenge in 1hr! I would never have been able to do that before I started with Katie.
I highly recommend Katie to anyone, if you are thinking of changing your life for the better, Katie will support you every step of the way, just like she's done with me, thank you Katie for helping me change myself for the better.

Kerry & Nick
39 & 45 years old
Me and my husband started with Kate a little over a year ago. It's one of the best decisions we have made!!! We have gone from not being able to do a press-up to doing lots and both of us on our feet, something I never thought I would be able to do.
Kate's attention to detail from start to finish is fantastic, we can always message her with any questions no matter what time of day and she always responds.
We have used personal trainers before but none have seemed as committed as Kate, from her workouts to her nutrition advice and support. It is a total package with Kate preparing for each and every session that is tailored to your individual needs.
We will continue to use Kate, we are stronger than we have ever been and she keeps us focused on why we do it and the benefits exercise gives us, not just from a weight loss perspective but also from a general health and well being perspective.

Victoria
32 years old
I've been working with Katie for just over a year now and although I didn't have a lot of weight to lose, my primary goal was to tone up and gain some muscle/drop fat. Despite some injuries and set backs, I've gone from 31% body fat down to 24%, gained 4% muscle and I'm getting loads of comments and compliments from people about how great I look, which is the best way to judge my results!
Katie has been really supportive and has been on hand every step of the way for any questions - she's patiently responded to my lengthy updates and provided great advice on my nutrition as well, which has contributed massively to my results.
Although I've since moved gyms, one of my first questions on moving was to ask Katie if she'd continue to work with me as I believe that once you have a good trainer, you should keep hold of them - and I intend to do just that!

Ron
65 years old
I have worked with Katie now for 12 months on general fitness and specific exercises for my sport of golf. I find the exercise programmes which she has designed for me both relevant for my sport and challenging.
Katie takes great interest in my progress and is always willing to amend the exercises when necessary to suit my ageing body!
Would totally recommend Katie to anyone with an interest in a healthy lifestyle.

Gareth & Lyndsey
39 & 32 years old
Katie is the difference between settling for what you think you can do and pushing yourself to what you actually can do. This has enabled us to achieve greater results in quicker times and changed our goals we didn't think we're imaginable.
She does this not just through exercise, but designing a bespoke programme to suit individual needs, nutrition advice, support and motivation.
Contact
Katie.
Your personal trainer
in Stoke-On-Trent
I am based at Apex Gym, Tunstall, where I am able to train both members and non members of the facility.
If you have any questions, feedback, queries about bookings, please contact me via any of the channels below. I will respond ASAP.
Get yourself feeling fitter and healthier in just 5 days
Sign up for my FREE 5-day Get Fit, Get Healthy Challenge to start seeing results!
Go from feeling sluggish and not at your best to looking and feeling better with this free challenge. You'll get one email a day for 5 days, that'll share with you:
The secret about calories that you need to know to lose weight
Easy tips on how to get more active (without necessarily going to the gym)
A key aspect of staying fit and healthy that you're probably forgetting
The simple change you can make to your diet that's all about eating more, not less (and that I bet you'll love!)
Practical tricks for relaxing and de-stressing
Whether you want to get fitter and healthier so that you can look great, do more, or just feel better in yourself, this is the challenge you've been looking for. And did I mention that it's totally FREE?
About Me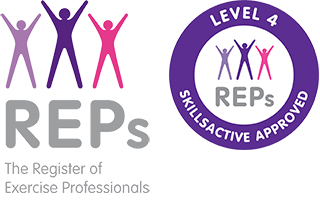 Level 4
Exercise for Management of Lower Back Pain
BTN Academy Nutrition Coach
Level 3
Exercise Referral and Health Management
Designing Exercise Programmes for Antenatal and Postnatal Clients
Personal Trainer (Includes Nutrition for Weight Management and Exercise Programming and Coaching)
Level 2
CPD Courses
Kettlebell Instructor
Core Training
Circuits
Suspension Training (TRX)
Functional Equipment Training
Nutrition for Exercise and Sports Performance
Nutrition for Antenatal and Postnatal Clients

Katie Williams
32 years old
Hi, I'm Katie,
I'm a firm believer that if you want to make changes in your life, then only you can make them happen (but a great personal trainer can certainly help you on your way)!
In the summer of 2012 I decided I needed to make changes in my life, I had been steadily gaining weight through my early twenties both from eating too much of the wrong kind of foods and having a desk bound job.
I decided to start attending the gym and before long was spending hours every week jogging, cycling and using every piece of cardio equipment the gym had to offer. After several months of this I was losing motivation, as I had only lost a small amount of weight and didn't feel as fit, toned and energised as I'd hoped to be, given the time and effort I was putting in.
I then decided to hire my own personal trainer and this turned out to be the best thing I have ever done, I only wished I'd done it sooner! My trainer taught me so much about exercise and nutrition and helped me understand that I didn't need to be spending hours each week on the cardio machines and that exercise should be fun, enjoyable and rewarding with visible results!
My personal trainer not only helped me transform my body shape but also inspired me to take a new career path and qualify myself as a personal trainer, so I might help others realise their goals and share my knowledge and experience.
Helping people to enjoy exercise and find training styles that are effective and achieve results for them has become my passion.
Thanks for reading, and I hope to be able to help you soon.
Katie x